There are over 6000 languages spoken in the world today. How do children manage to learn whatever language they are hearing, no matter what language it is, and no matter what their family, social and cultural environment? This is the focus of the research in the language across the world theme: how do children do this, and what is the effect of different languages and cultures on their language learning.
Language learning in non-western societies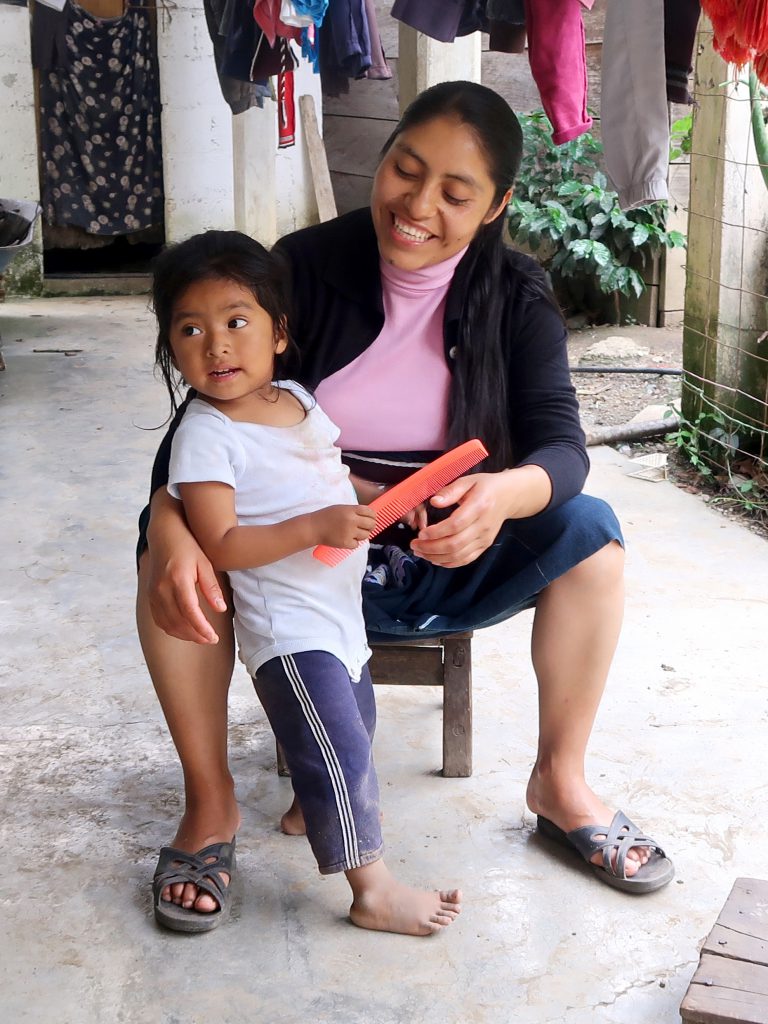 For example, in one project, headed by Marisa Casillas, we are looking at the effect of different caregiving practices. We are studying the effect of these in two non-Western traditional societies; one Mayan and one Papua New Guinean. Although there are many similarities between these two communities, their ideas about talking to young children are radically different. The Papuan caregivers frequently engage in face-to-face talk with their infants, while the Mayan caregivers tend to talk to their infants less frequently. We are investigating how these different experiences affect the way that children listen to language, how these experiences affect how children learn from the language around them, and how the children themselves talk to, and interact with, people in their communities. This project was funded by the NWO.
Read more?
Bergelson, E., Casillas, M., Soderstrom, M., Seidl, A., Warlaumont, A. S., & Amatuni, A. (2019). What Do North American Babies Hear? A large-scale cross-corpus analysis. Developmental Science, 22(1): e12724.
Brown, P., & Casillas, M. (in press). Childrearing through social interaction on Rossel Island, PNG. In A. J. Fentiman, & M. Goody (Eds.), Esther Goody revisited: Exploring the legacy of an original inter-disciplinarian. New York, NY: Berghahn.
Casillas, M., Brown, P., & Levinson, S. C. (2020). Early language experience in a Tseltal Mayan village. Child Development, 91(5), 1819-1835.